Jury Trial Status
TUESDAY, NOVEMBER 28, 2023
There WILL NOT be a jury trial in Chillicothe Municipal Court on TUESDAY, NOVEMBER 28, 2023. All jurors with a report date of TUESDAY, NOVEMBER 28, 2023, do not need to report to court and are released from this term of service.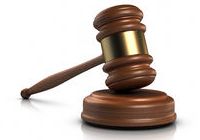 The Court is located at 95 East Main Street at the intersection of Main and Mulberry Streets. Please see our Map and Directions Page for more information.
There is limited parking in the Court parking lot. Please enter the lot from Mulberry Street. On-street parking is also available on Main Street and Mulberry Street adjacent to the Court. Enter the courthouse at the Main Street entrance and proceed through security screening.
If you have questions, please refer to the link below.
Juror FAQ (PDF)